| | | | | | |
| --- | --- | --- | --- | --- | --- |
| Shaffer Fine Art Gallery | 308 SW First Avenue | Portland, Oregon 97204 | 877-844-3447 | info@shafferfineart.com | Follow us on |

The Pacific Northwest's Premiere Destination for Fine Art
MOVING SALE!!
Help us lighten the load as we transition to a new location.
August 6th - Sept 26th
Call for details 503-295-4979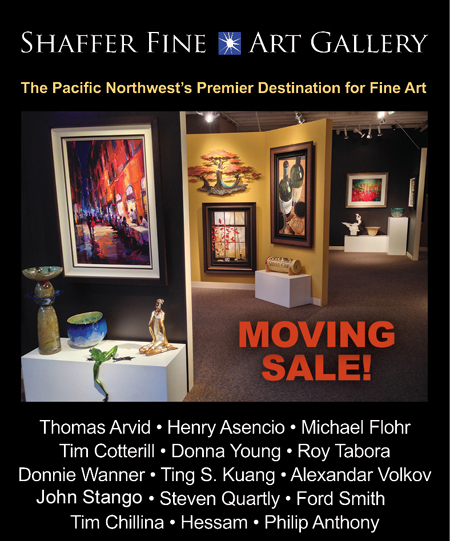 25% off Sale
* Sale is on our Entire In Store Inventory
*Beautifully Custom Framed Pieces Ready to Hang!
*Special Orders are Regular Price
*Dr Seuss Art is Regular Price with Free Frames
*Inquire about store fixtures

GALLERY HOURS
Tuesday - Saturday, 10am to 6pm
First Thursdays, Noon to 9pm
Special "Meet The Artist" Art Show Hours as Advertised
Sunday & Monday by Appointment
Call toll free 1-877-844-3447
Artist Collections

John Stango

Thomas Arvid



James Leonard


Ting Shao Kuang




Donnie Wanner

Tim Cotterill - Frogman



Henry Asencio


Dr Seuss

Donna Young

Will Bullas

Alexander Volkov

Hessam Abrishami


Ford Smith



Walfrido
Disney Collaborations!

Phillip Anthony

Paul Guy Gantner


Emanuel Mattini






Roy Tabora

Gaylord Ho

John-Mark Gleadow

Tim Chilina



Steven Quartly

Daniel Lotton

Christopher M

David Wight


Charlie White


Karen Lewis
Meet The Artist Show
First Thursday, February 5th 6pm - 9pm


Debbie Brooks

Chris Dreger

Viktor Shvaiko

Rock Concert Violinist
Aaron Meyer
CD Music
Schedule of live performances at the gallery

Sam Park

Rosemarie Roberts

Lori Koprowski

Yuroz

Handcrafted Fine Art Wooden Boxes

Aldo Luongo

Ken Wachtveitl

"The Back Room"
We have some random art pieces from various artists that we picked up over the years.
They have appreciated over time but we will offer them to you at a great value

Click on the artists below to see what we have...


Sabzi

Vladimir Volegov

Tim Howe

Daniel Gerhartz

Dorsey McHugh

Leonard Wren
Shaffer Fine Art Gallery
308 SW First Avenue, Suite 158, Portland OR 97204
Phone (503) 295-4979 - Fax (503) 295-4976
Toll Free: 1 (877) 844-3447
info@shafferfineart.com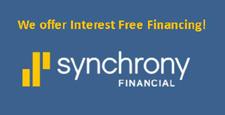 Become a Member of the Shaffer Fine Art Preferred Customer Card
0% interest option available. Ask for details!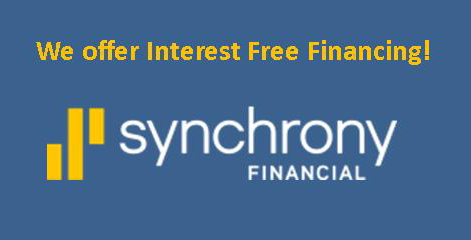 ---
Contents copyright Shaffer Fine Art Gallery and its artists. Contents may not be
reproduced without written permission from the gallery and its artists.
Site created by Shaffer Web Design.