Back to The Art Of Steven Quartly
The Biography of Steven Quartly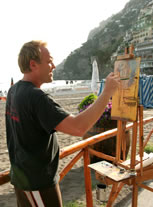 Artist Steven Quartly's pallet knife cuts and blends, and the myriad tiny touches pull watchers heart-first into a majestic landscape here, a quiet urban-Europe
quarter there or a simple still life. The balance and color palette compel in Quartly's impressionistic scenery and still life work.
"For me, every painting is a song," says the personable, soft-spoken Quartly, by way of explanation.
An accomplished guitarist, the Californian weaves chorus and verse into his oil paintings.
Classical training in oil, which began at age 13 in Novato, California was the disciplined instruction upon which Quartly, now 33, has so rapidly built a career. Absorbed by the
19th century impressionist masters through high school and college, his passion for painting-and his grasp of lighting and perspective which makes his current work so appealing-grew.
He attended Santa Barbara City College and then Azusa Pacific University (where he earned a B.A. degree in Fine Art in 1996), and there Quartly learned to connect emotion with
technique, to communicate a depth of "feeling" striking in someone so young. Before graduating, Quartly was honored by being asked to paint a 30-foot mural for the university's
Marshburn Memorial Library solarium.
In 2000, his paintings claimed "Best of Show" honors at the 2000 Orange County (Calif.) Plein Air Show; later he was invited to display in a Beverly Hills Design Showcase
as well as at an interior design challenge show on the Home & Garden Network.
Today, a fast-growing nationwide gallery presence enables Quartly to paint every day in his Southern California studio while a
heart for God's calling continues to stretch him in the application of his craft.
Summer journeys with wife Natalie through France, Italy, England and America's coastal cities have carved enduring memories. "Our trips have been more like pilgrimages," Steven reflects.
Quartly's travels and ongoing studies have provided an inexhaustible supply of "melodies in oil" as a fast-growing client list will attest. "My desire is to bring emotion to
the canvas," says Quartly- "a sense of remembrance, of quiet reflection and fresh surprises..."
Shaffer Fine Art Gallery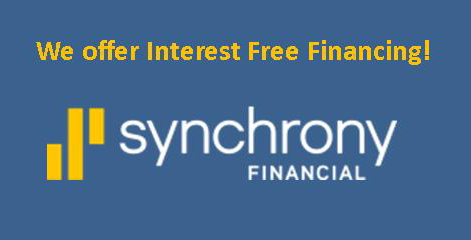 ---
Contents copyright Shaffer Fine Art Gallery and its artists. Contents may not be
reproduced without written permission from the gallery and its artists.
Site created by Shaffer Web Design.