Biography of Daniel Gerhartz
"My desire as an artist is that the images I paint would point to the Creator, and not
to me, the conveyor. J.S. Bach said it well as he signed his work, "Soli Deo Gloria," To God
alone be the glory." – Daniel F. Gerhartz
Daniel F. Gerhartz was born in 1965 in Kewaskum, Wisconsin where he now lives with his wife Jennifer and their three young children. His interest in art piqued at an early age when a teenage friend suggested they spend one dreary afternoon drawing. It was at that moment that he discovered his lifework.
Gerhartz' compelling paintings resonate an honesty, integrity and a directness immediately evident to the viewer. The artist's skillful and technically adept work celebrates the created world, human form , personal relationships and connection with landscapes and environments of special importance.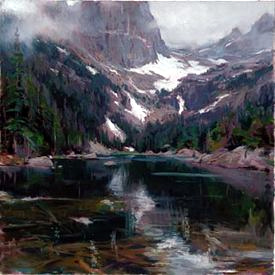 Gerhartz' commanding paintings, credentials and impressive accomplishments transcend the artist's young age. For the past decade, his paintings have been exhibited in museum, national invitational and prominent gallery exhibitions. Among his award winning paintings are Jennifer, Coffee, and Dream Lake, each of which has been awarded the Nona Jean Hulsey Buyers' Choice Award at the National Cowboy Hall of Fame's Prix de West Show in 1993, 1994 and 1999. In 2001, he was presented with the show's Frederic Remington Painting Award for exceptional artistic merit for his painting The Dance.
Schooled at the Academy of Art in Chicago, Illinois, Gerhartz also studied with renowned artist/instructors John Baitinger, Richard Schmid and Bill Parks. Dan is inspired by Russian, European and American masters including Nicolai Fechin, John Singer Sargent, Joaquin Sorolla, Carl Von Marr and Anders Zorn.
Gerhartz has been featured in publications such as Southwest Art, Focus Sante Fe, Art Talk and Art of the West along with the hardbound book, Creative Oil Painting, Techniques from 15 Master Painters by Stephen Doherty. His teaching credentials include the Scottsdale Artists' School in Scottsdale, Arizona, and The Fechin Institute in Taos, New Mexico. Gerhartz' work is included in the permanent collection of the West Bend Art Museum in Wisconsin and the Huntsville Museum of Art in Alabama.
"My desire as an artist is that the images I paint would point to the Creator, and not to me, the conveyor. J.S. Bach said it well as he signed his work, "Soli Deo Gloria," To God alone be the glory." – Daniel F. Gerhartz
Shaffer Fine Art Gallery
Mailing Address: 422 NW 13th Ave, PMB 104, Portland OR 97209
Phone (503) 295-4979
info@shafferfineart.com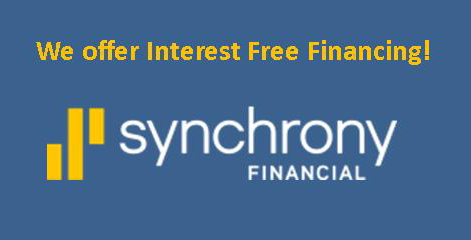 ---
Contents copyright 2004 Shaffer Fine Art Gallery and its artists. Contents may not be
reproduced without written permission from the gallery and its artists.
Site created by Shaffer Web Design. This page was last updated May 26 , 2004